the year we moved to seattle
2018
The Reay Family "Year in Review" - 2018 Edition
For the first time in our little family's history, we're creating an annual "year in review" for our family and friends to enjoy and for our own family to look back on in years to come. Since mailing address change so frequently, we've decided the best format for this review is a simple website. Another advantage of sharing our year with you in this format is that we can stuff a few more photos into our "letter" and even include some videos. We've organized our "year in review" by month so you can quickly find your favorites.
After 3 years of living among the "Silicon Slopes" while working at Instructure, we were approached with an exciting job offer from a software start-up in Seattle. After an intense decision-making process, we decided to say goodbye to our friends, family, and newly constructed home to head west for our new home in the "Emerald City."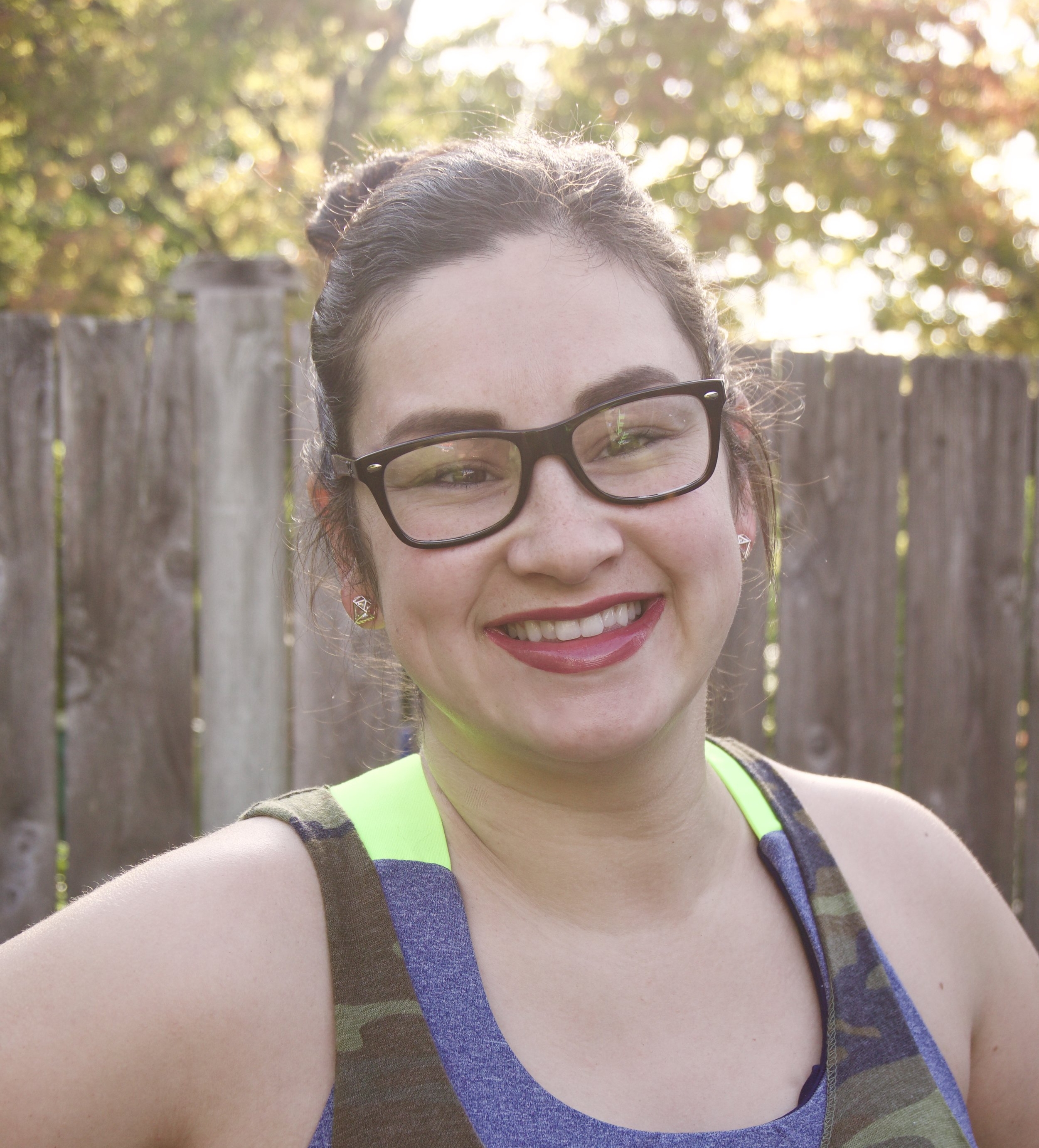 Jordyn caught the excitement of a high intensity aerobics class that swept Utah in 2017. She wanted to start teaching classes, but they closed certifications in Utah because of its high popularity. As luck would have it, moving to Seattle reopened that door for Jordyn. A certification class was being held in Salem, Oregon in February. So just after getting settled into our new home, we took a weekend excursion south of Portland where Jordyn earned her teaching certificate. In the following months, she taught classes at three health clubs in Seattle.
For more than a year, we had been trying for baby number 2. Life must have a sense of humor because just as we settled into our much smaller home and Jordyn started teaching fitness classes we learned that we were pregnant. We could hardly believe it!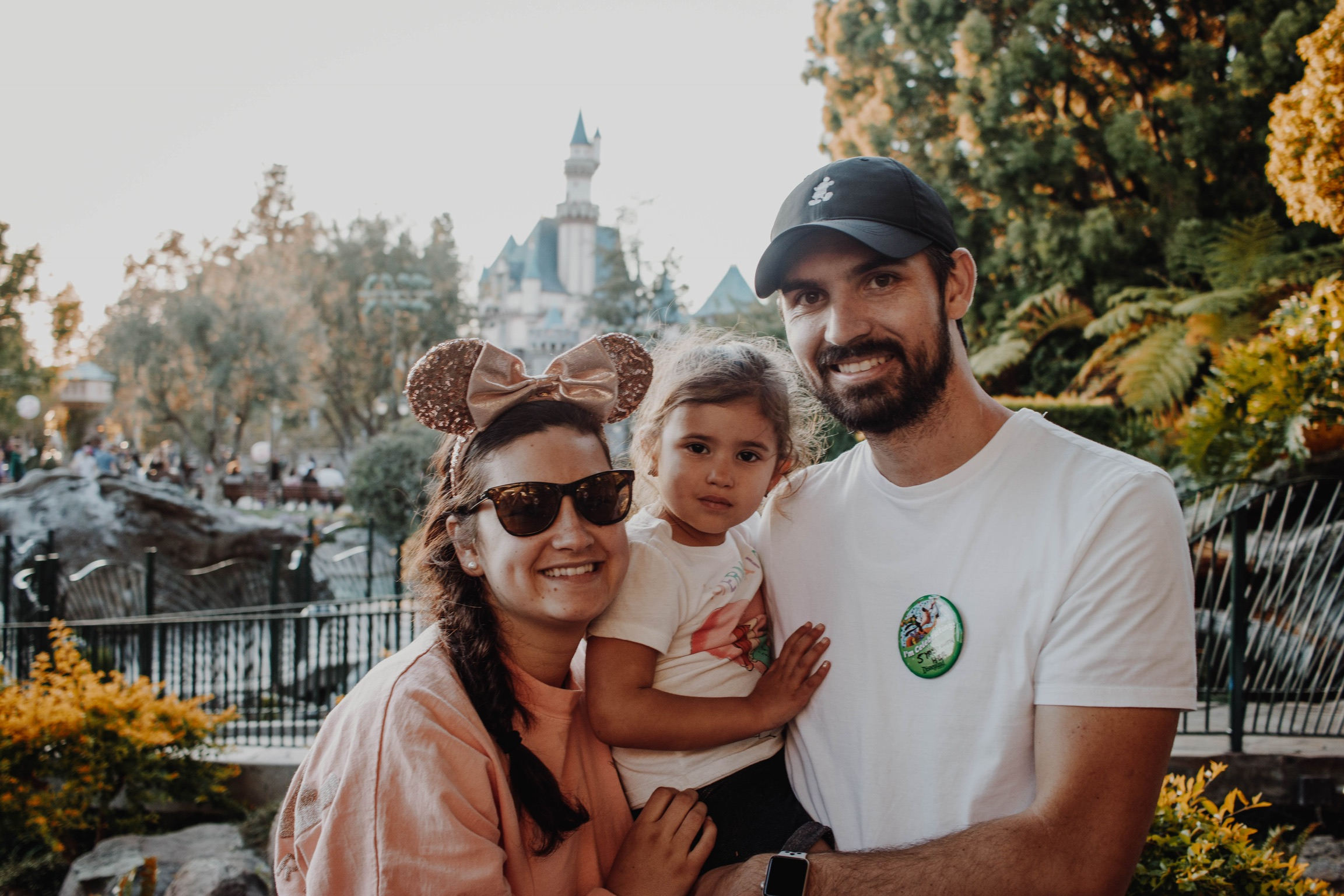 Sean and Jordyn celebrated their 5th wedding anniversary. Knowing that there are two things Jordyn loves more that anything, Sean surprised her with a trip to Disneyland where family and friends joined us. (Thank you to everyone who was able to enjoy our day with us!)
We finally settled into Seattle life and started exploring the area and events. Kezi enjoyed our day trip that included a visit to Pike Place Market and a ferry ride across the Puget Sound to Bainbridge Island.
Jordyn's mom and stepdad, Adri and Russ, flew up from California to visit. Serendipitously, the Angels were also up here playing a series against the Mariners. Not only did we get to attend a game, we attended the game in which Albert Pujols get his 3,000th career hit! It was an incredibly special event.
And now that Kezi is starting to play with Bruin more, she's become his best friend. They love each other so much. It'd be hard to find Bruin without Kezi hanging around his neck.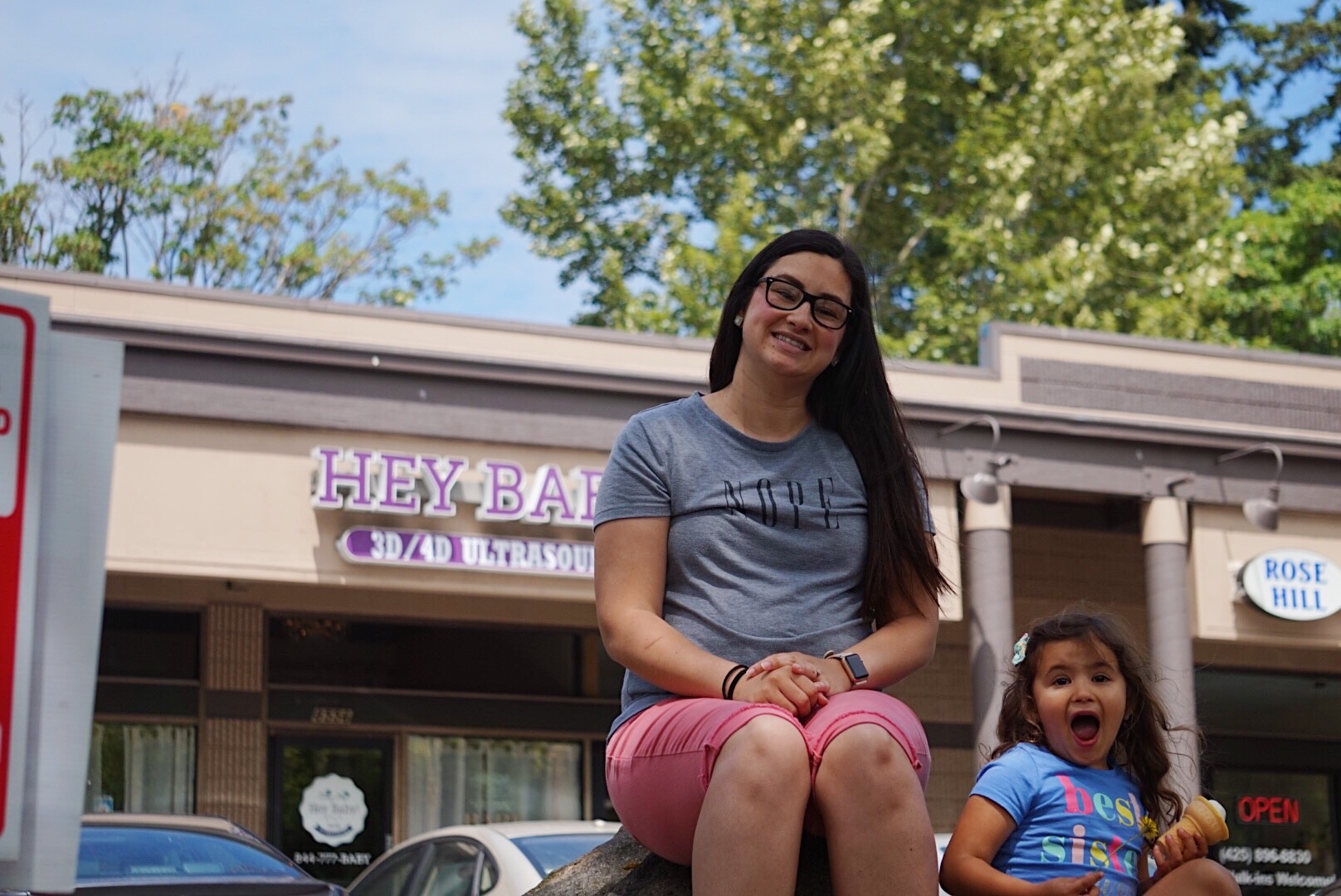 We were anxious to learn the gender of baby number two so we found out early with a 3D/4D ultrasound. We took the news with us on a road trip to our family in California. The drive from Seattle was longer than we'd like to do again, but it was worth it for the family visit and gender reveal.
Kezi's favorite (and only) cousin, Charlie, celebrated his first birthday. We packed into a rental car and spent a week in Utah to join the celebrations. We enjoyed spending time with Jordyn's family and reuniting with the friends we'd moved away from just 6 months earlier.
July was also one of the prettiest months in Seattle with so many flowers blossoming. With the longer days of summer, Kezi and Sean would often take evening walks around the neighborhood to enjoy the beautiful houses and yards.
We weren't immune to the fires that riddled the west. Seattle spent weeks in a thick haze of smoke. A welcome distraction from the smoke was a visit from Sean's brother, Brian. We spent several days being tourists in our city. One of our favorite days included a Sunday Ice Cream Cruise.
Taking advantage of Seattle's temperate summer, we visited many of the surrounding parks and beaches. Jordyn's Aunt Lisa and Uncle Bob spent several days with us during that time. We took a day trip to Anacortes and the San Juan Islands for a whale-watching tour. It was one of the most breathtaking adventures we've experienced.
We spent most of the month with our mouths agape in awe of the changing season colors. Jordyn took advantage of the beautiful colors during her maternity photoshoot. And Kezi was in pumpkin heaven when we drove an hour north of Seattle to the Farm at Swan's Trail.
Just days before Halloween, we got a real trick and a treat! Noemi "Emi" Juleanna Reay decided to enter this world a couple weeks early. Born on October 25th at 6 lbs 11oz and 19 in long, Emi and Jordyn had a great labor process. Emi has been a perfect angel: eating well, sleeping well, and content in between. Kezi loves her baby sister and wants to hold her and kiss her every moment.
Because there are WAY too many photos and videos of our bundle of joy, we have a whole separate page dedicated just to her.